What is a PhD in Pedagogy? This degree focuses on teaching and learning methods. Students may take coursework in curriculum development, including approaches to conveying information to individuals with different abilities and learning styles. This focus can vary based on the country, but doctoral students typically research the cognitive and psychological bases of learning in addition to the sociological or cultural implications of education policies.
Marconi University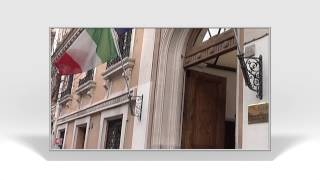 Course Overview
The PhD is a terminal degree involving training to perform research on a professional level and publish findings. Students become experts in their branches of study in order to make unique contributions to knowledge.
Students in a pedagogy program should gain insight into the learning process and become better able to comprehend their own abilities and assist others. Graduates can increase their satisfaction in their work and ability to succeed by improving their communication, persuasion and teaching skills.
It is important to estimate the cost of a PhD before starting a program. See if any funding/ Scholarship is available from the school you plan to attend and search for scholarships offered by organizations devoted to pedagogical research.
Learning specialists are desired at all levels of the education system. A PhD in Pedagogy prepares graduates to work as curriculum developers or learning consultants. Most universities also seek experts in pedagogy to round out their faculty. This degree prepares graduates to perform broader social work, such as education counsellors instructing at-risk individuals or supporting families. Degree-holders may find employment as learning specialists in institutions like orphanages or juvenile rehabilitation facilities.
Fields of Research
Didactics

Special Pedagogy

Educational Research

Latin Language

Literature

Glottology

Linguistics
Admission
In order to be admitted into a PhD program, applicants must possess the following:
Languages
PhD programs are offered in both Italian and English in a blended modality.
Duration
36 months
Scholarship
The scholarship program is administered by IOPS and Marconi University offers partial and full scholarships to a wide variety of students.
Recipients are non-traditional students; seminarians, undergraduate and post-graduate students who are looking to become tomorrow's leaders.
If you are unable to pay the full tuition fees there might be a chance that you can be granted a partial scholarship that will cover some of the tuition fees for your preferred study programme.
Awarding Body
Guglielmo Marconi University is officially recognized by the Italian Ministry of Education, University and Research and is also approved by ACICS – Accrediting Council for Independent Colleges and Schools, the biggest US accrediting institution linked to the U.S. Department of Education and the Council for Higher Education Accreditation. Its courses are therefore valid in Europe as well as in the United States providing students with several career opportunities in several countries.
Notification f0r PhD applicant
An applicant is required to travel University in Italy numbers of time but if you are unable to travel due to disability, or some other reasons then adjustments can be made.  We aim to maximize equal learning opportunities to all. 
Course Curriculum
Field of Research Part: 1
Didactics

5 months

Field of Resreach Part: 2
Special Pedagogy

5 months

Field of Research Part: 3
Educational Research

5 months

Field of Research Part: 4
Latin Language

5 months

Field of Research Part: 5
Literature

5 months

Field of Research Part: 6
Glottology

5 months

Field of Research Part: 7
Linguistics

5 months
Course Reviews
5 stars

0

4 stars

0

3 stars

0

2 stars

0

1 stars

0
No Reviews found for this course.